At RVS NON FERRO we engineer, manufacture and assemble machines and frames that find their way to industries all over the world. In Finland, for example, we recently finalized our biggest project to date.
A food manufacturer from Finland commissioned us to design a double spiral cooker and spiral cooler for cooking soups and cooling them back down to a manageable temperature. We were able to realize this project in collaboration with Alco food machines in Germany.
The finnish food manufacturer is one of the largest manufacturers of ready-to-eat meals in Finland. In addition to processed meats and pizzas, the Scandinavian company also prepares ready-made soups. RVS NON FERRO designed installations that regulate the heating and cooling process. After an intensive period of engineering, the double spiral cooker and spiral cooler took shape in our production hall in Uden. We also took care of the transportation of the expansive stainless steel installations to Scandinavia, escorted by a team of our staff to put the machines into operation.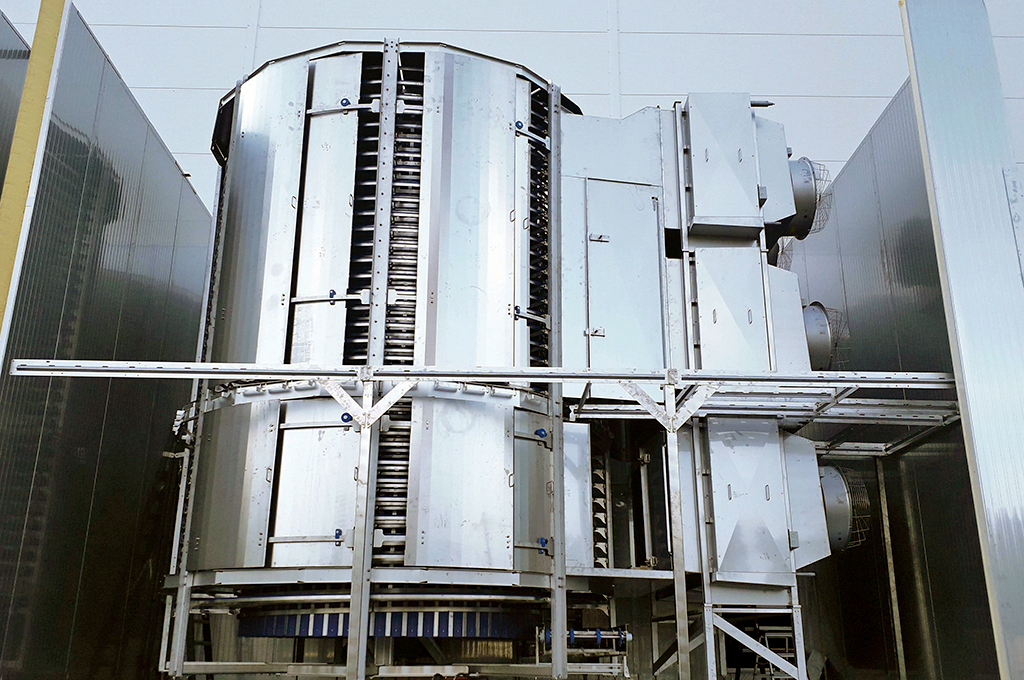 Extension of the client
With this massive project, we demonstrated our capabilities to both the Finnish food manufacturer and Alco. As is standard at RVS NON FERRO, we operated as the extension of the client to ensure they had nothing to worry about. Project management from start to finish, based on clear communication, chain transparency and mutual trust.