In addition to installing two spiral freezers on site for a Finnish company, we manufactured two spiral ovens for the same client measuring no less than fifteen meters long in our own production facility in Uden. The brimming workshop was also a great opportunity for our staff to give their families a tour of the production halls and show them the impressive projects we work on every day.
From engineering and assembly to assembly: besides the software, RVS NON FERRO was responsible from A to Z for the million-dollar project. We also took care of installing and assembling the units on site in Finland. "Because the roads were so narrow, we had to transport the ovens to Finland in the middle of the night", says project manager Gijs Dekkers of RVS NON FERRO. He looks back on this massive project with enormous pride. "The machines are almost entirely made of stainless steel, with only small parts of plastic incorporated. Even if you don't know anything about engineering, you have to be impressed by the unit as a whole, the level of weld finishing and the assembly of the spiral freezers and spiral ovens."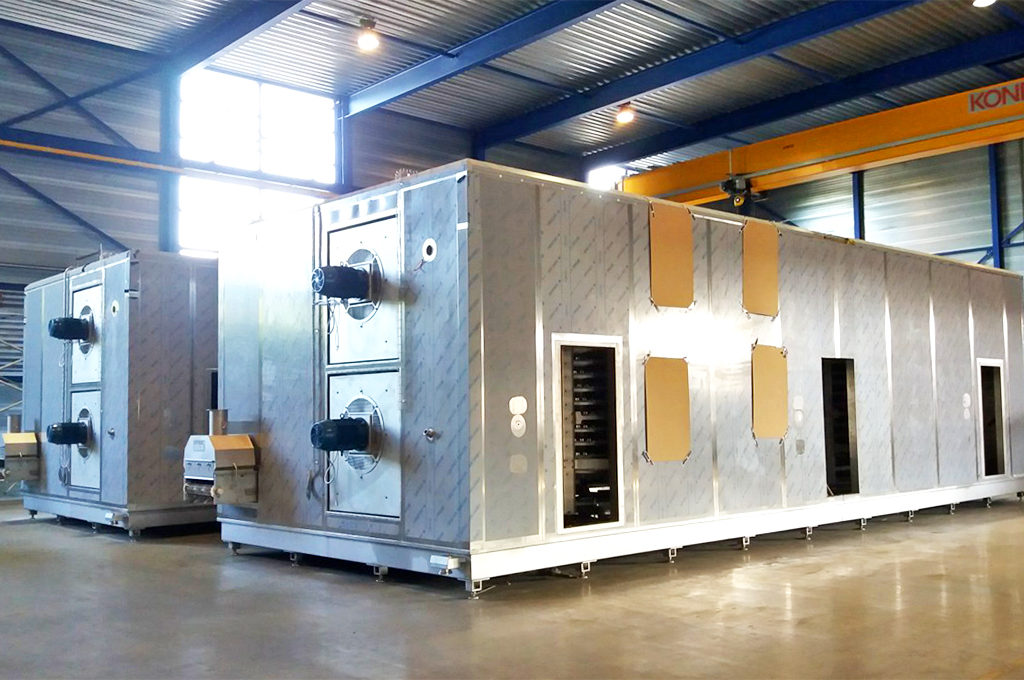 Perfect moment
The project gave Gijs and his colleagues the perfect reason to invite a few of their family members to the production facility on the Koperslagerstraat for a guided tour of the Finnish project. "I wanted to show my family where I work and what I do every day anyway," Gijs explains. "And it was the perfect moment too, with the workshop filled with ovens for our customer in Germany."
No Surprise
RVS NON FERRO had already worked with the client from Germany on several occasions. "That we were awarded this project wasn't really a surprise," says Gus. "The customer knew we had the right people and the skills to deliver the highest quality equipment. And it was clear from previous collaborations that our client could rely on our project team. For instance, we would travel to the site in Germany regularly during this project to optimize the contact with our customer. That was appreciated. And thanks to our on-site team, led by my colleague Henk Kniest, the Finnish customer knew the project was in good hands. The assembly in the hall, which was managed by Tim Henger, also went completely according to plan".
Nothing but pride
Gijs himself spent two weeks in Finland and watched the work progress on site. "When I saw the machines standing there and the protective film being pulled off, I felt nothing but pride. And I'm sure my colleagues felt the same way."